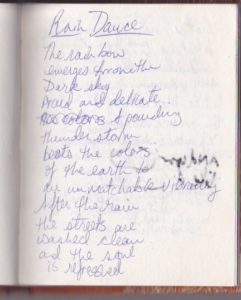 The rainbow
emerges from the
dark sky
proud and delicate.
A pounding thunderstorm
beats the colors
of the earth to
an unmatchable vibrancy.
After the rain
the streets are
washed clean
and the soul
is refreshed.
That cathartic lightning
brightens the night
and illuminates
my vision.
In the morning light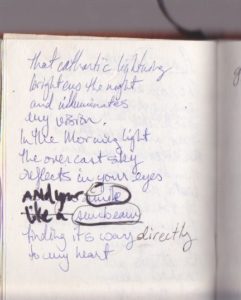 the overcast sky
reflects in your eyes
and your smile
like a sunbeam
finding its way directly
to my heart.