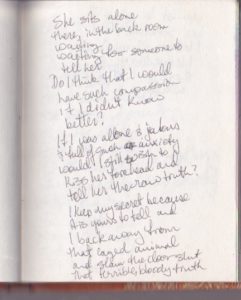 She sits alone
there, in the back room waiting
waiting for someone to
tell her.
Do I think that I would
have such compassion
if I didn't know
better?
If I was alone and jealous
and full of such anxiety
would I still wish to
kiss her forehead and
tell her the raw truth?
I keep my secret because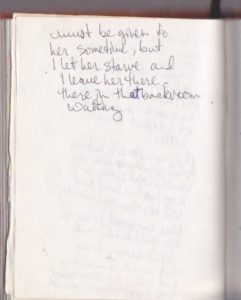 it is yours to tell and
I back away from that caged animal
and slam the door shut.
That terrible, bloody truth
must be given to her
sometime, but
I let her starve and
I leave her there
there, in the back room
waiting.